A comprehensive business platform for the truck, bus and commercial vehicle sectors.

Brought to you by Messe Frankfurt South Africa, Futuroad Expo Johannesburg is the most comprehensive business platform for the Truck, Bus and Commercial Vehicle Body Sectors. As the first and only truly international trade fair of its kind on the African continent, Futuroad attracts a visitor audience from across the sub-Saharan region, making it the ideal platform to grow your business footprint.
Statement regarding COVID-19 Pandemic, relating to Messe Frankfurt SA 2020 Events
Messe Frankfurt SA is currently monitoring the rapidly evolving situation, with regards to the COVID-19 Pandemic. As of the 14th March 2020, 61 cases have been identified in SA with no reported deaths. The Department of Health and the NICD (National Institute for Communicable Diseases) have put stringent measures in place to identify and contain the virus. For more information, please visit the South African Deparment of Health's website at www.health.gov.za, where you will find more detailed information on the current status of the virus in SA, the containment measures that have been put in place by the SA government as well as other information.
Read more: Messe Frankfurt SA Covid-19 statement
Futuroad Expo is where you need to be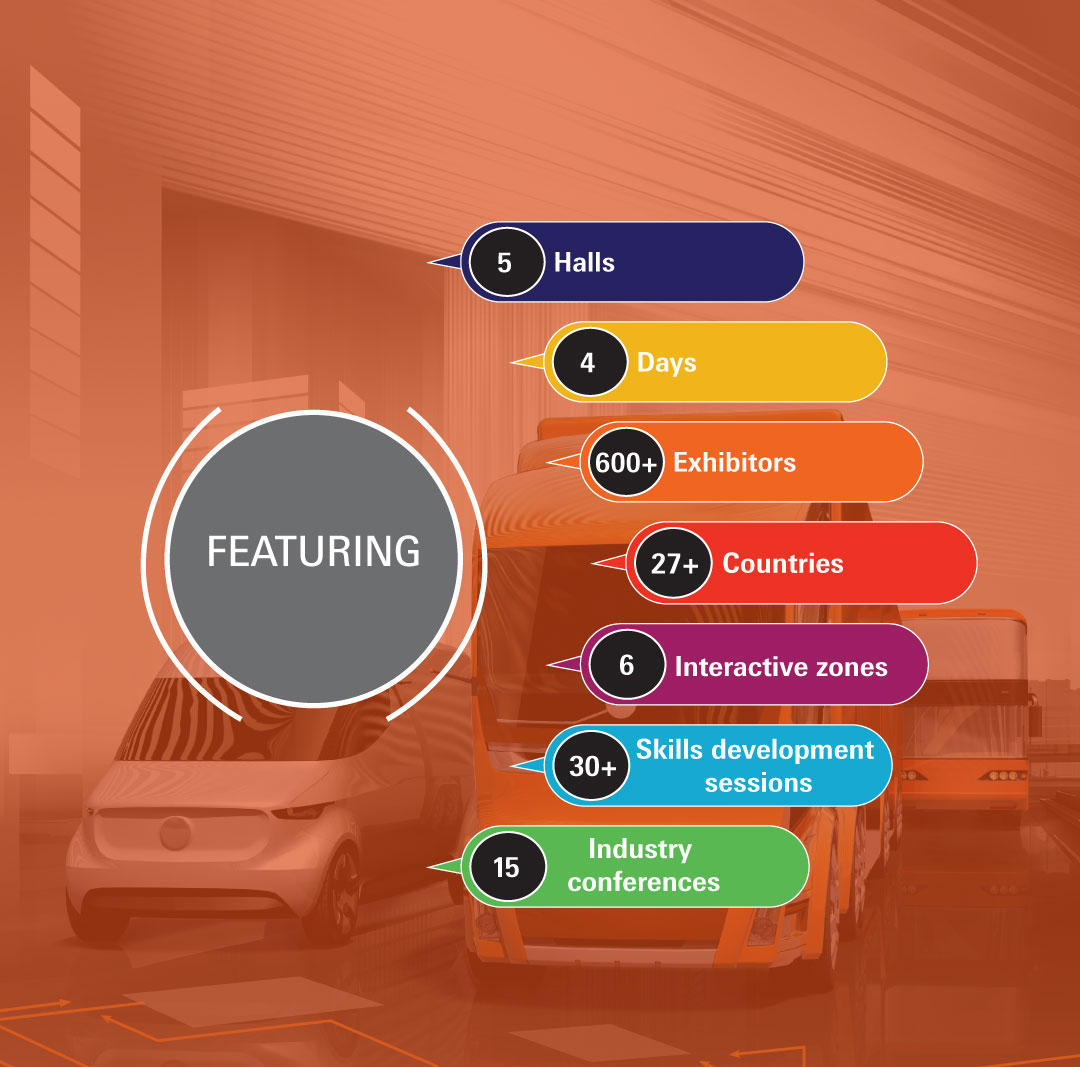 View a comprehensive range of trucks, buses and commercial vehicles 
Source the best products and deals from over 600 local and international exhibitors 
Enhance your skills by attending free skills development seminars 
Keep up-to-date with legislation and industry trends that impact your business 
Visit the demo and experiential areas for a first-hand experience of the latest technologies available to the market 
Product innovations
Exhibitors
Interactive Zones
FREE Skills Development







This was Futuroadexpo 2022